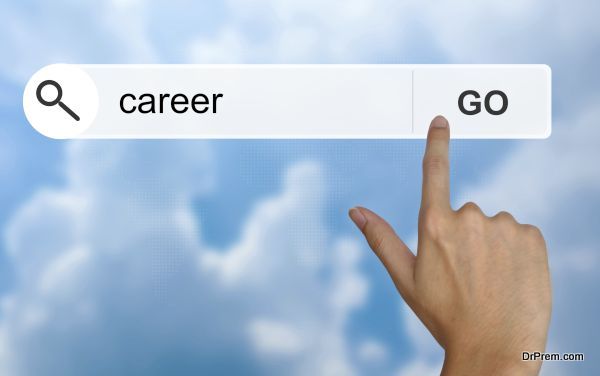 Marketing is not a part of business strategy instead, whole of it. Marketing and personal branding share one common element. Success in both endeavors depends upon how well you are able to communicate your strengths to your audience. No matter how good your product or service is, failing to market it in a desired manner means you are staring at an inevitable failure. Thoughtfully conducted and effectively managed marketing campaigns not just define the distinctive features and benefits of the product or service, but also come in handy in determining its price.
In today's competition driven job-hunting environment, job-seekers has to realize the significance of marketing and adhere to the same set of tried and tested fundamentals that companies have used for a while to sell their products and services. That is what we intend to discuss in this article enabling you to gain an insight into applying key marketing principles and concepts to better position yourself on the job market.
Difference between marketing and sales
More often, people perceive marketing as synonymous with sales, which is nothing more than a misconception. Marketing is the bigger picture entailing a slew of tools and sales is one of them. Thereby, in your career marketing endeavor, do not just confine your efforts to selling yourself. Instead, focus on marketing yourself to desired audience in the job market and get a better purchase.
Strategic Marketing Career Planning for Job Seekers
Like all other endeavors, career marketing too calls for a proper strategizing and impeccable implementation. A job seeker has to be innovative with his job search optimization. A job seeker has to consider as to where he wants to go with his career. It always pays to visualize ways to get where you intend to go and how to convert plan into action steps. Things do not always turn out the way we envision, so devise a contingency plan to fall back on when your plan A backfires.
It is critical to explore and comprehend how and where your career field is trending of late. Do your homework and gather as much information as possible regarding business establishments and organizations you aspire to work for in future. This will not only familiarize you with their work culture and areas of operations but also enables you to understand what they are looking for in their potential employee.
To get an insight into the recent trend in your career field, review abundantly found handbooks that can acquaint you with key characteristics of diverse career fields in addition to discussing growth prospects in detail. Informational interviewing of industry leaders can also help your cause. The information thus gained will play a decisive role in landing you in your dream job. It will not only help you in tailoring your resume, but also provide an upper hand over your little informed competitors in a job interview.
Promotion
In more ways than one, the strength and optimum utilization of your promotion tools will determine the outcome of your career marketing efforts. An optimized job search promotion encompasses cover letters, resumes, phone calling, interviewing or anything else that enables you to get the desired job. Identifying and constantly honing these promotion tools will eventually determine the magnitude of success. Create an optimized resume and a dynamic cover letter for delivering an enduring and endearing impression on your prospect employers. Do not forget to allot time to develop your interviewing skills, as your ability to interact will seal the deal for you.
Aside from your grit and determination, career marketing can help you with finding your dream job in any career field.