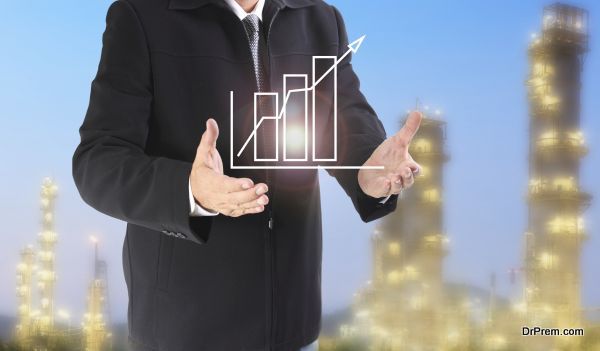 Every brand has the power to touch the skies. The only need is to grab the right opportunities and display its power to the world. However, not all brand owners can do this to gain success. If you are also in the process of unearthing the scope of your personal brand, then here are some tips to help you make the best use of available opportunities.
Find the real business for your brand
Whether you need to conduct intensive market research or gain consumer information through various channels of connectivity, it is essential to do this in order to understand the real business that exists in the market for your personal brand. Explore varied aspects of your brand's performance and determine the way to differentiate between false and genuine leads. To give strength to your brand, you may not want to retain such false leads.
Focus on global brand positioning
When you look forward to expand your brand, do not remain confined to just one regional boundary. Move out and explore the global opportunities that can widen your reach to more customers and prospects. Once your brand gains a solid foundation, it is important to reposition it on requirement. When you reposition it in newer markets, make sure to evaluate how your new clients have been treating your personal brand and how they have been thinking or feeling about it. It is necessary to capture their experience so you may devise your future positioning strategies accordingly.
Catering people right
When you step into a wider environment, it is also important to pay attention to the way you cater to your clients. Check the needs of customers in different markets and demographies. Evaluate the way you may fulfill their needs through your unique abilities and qualities. Make your offerings relevant and important for your customers. However, do not compromise on your core values and brand essence. When you are operating in global markets, you may also think of collaborating with such brands that share your values and hold more experience of dealing with clients in your niche area. This can help you serve your customers in a proper manner.
Deliver per your brand commitments
While you may be able to maintain the commitments of your brand with limited customers, it is also critical to do the same when you start expanding your brand to wider markets. If the quality of your offerings goes down after repositioning, then people might not show trust in your abilities. Thus, deliver what you commit in case you want your brand to survive for a long time. For right delivery, you should focus on creating a brand vision and map out strategies to stretch your brand before entering newer markets.
Develop market-positioning platforms
Avoid making everyone happy with your brand. This is an ideal situation in the digital age and you should not run after it. Instead, develop your own market-positioning platforms based on consumer attitude and their buying patterns. When you are set with the areas and platforms to pursue, you will be able to grab various new opportunities in multiple markets.
Be innovative
The most important aspect that supports brand building and opportunity unleashing is the creativity displayed by the brand owner. Thus, you should be innovative in developing your existing skills and communicating your brand stories to your prospective customers. If you are able to grow yourself, then your brand automatically grows and stretches out of its existing boundaries. Still, make sure that you do not adopt any fake strategy while displaying your innovation.
When you seek new opportunities to expand your brand, move to global markets and target your real business. Additionally, serve your clients rightly and build innovative platforms.