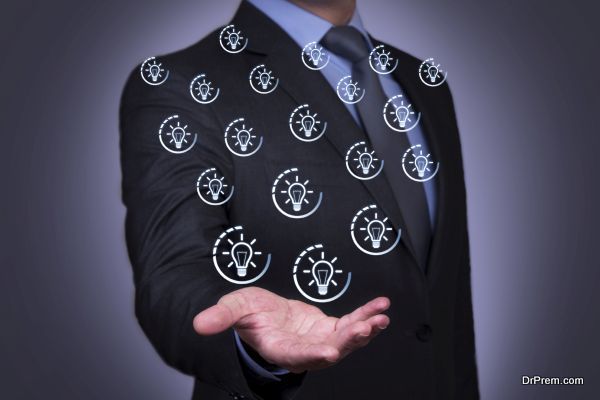 Currently, personal branding is the buzzword, as almost everyone is talking about it and many are seriously contemplating to harness its limitless potential. Mentioned below are few tried and tested strategies to create an enduring brand online.
Build a strong connection base
Building a sound network is and should always be your priority while developing your personal brand. This network will come handy in promoting you and your capabilities to the target audience. Understand the significance of world-wide-web and utilize it to create a strong connection base. Establish yourself as a go-to person within the organization and earn respect of everyone in the office.
It is easier said than done. However, following a simple yet effective method may do the trick. Make it a point to have a lunch, or at least coffee, with a different person from a different department within your organization. This offers you with a great opportunity to interact with different people, learn from their experiences and build a network that will provide impetus to your growth endeavors. This works for both, junior as well as senior level employees within an organization.
Go with the flow
Many success stories attribute their success to their decision to go with the wave. You too can emulate them and script your own success story. Staying alert to all possibilities that your working environment has to offer is the way to go. Remember, it is always rewarding to be where things are happening. In this age of information and technology, accessing information is not a big deal. Be it, Podcasts, blogs or websites, one can get credible information from anywhere.
You have to ponder over a key question; what is trending. Consider a niche that is not already enormous but has a momentum behind it. The moment you ascertain this, do not waste time and join the bandwagon at the earnest. Learn as much as possible about the field and always strive to become an authority in your specified field.
Be willing to abandon your strengths
Bygones are bygones; things that worked for you in the past may not work in the future. Therefore, you have to show the audacity of abandoning your strengths if required. Ronald Reagan is a classic example to us. Footballer turned actor turned politician, Ronald Reagan was always willing to do away with his strengths in pursuits of new goals. He realized his ability to make a difference in a different way and succeeded and how.
Taking inspiration, you too can contemplate your goals and make necessary changes when and if required. Consider things that will enable you to reach where you aspire to be. Also, give a thought as to how your strengths will take to you through. If your strengths will not suffice to take you to your destination, just abandon them and commit yourself in developing a more relevant skill set.
Assume the leadership role
Once an individual assumes leadership, people around tend to view him in a different light. Not many would like associate themselves with the number two person. Therefore, assuming the leadership role in critical to your brand your career alike. This necessitates you to determine what leadership goals you already possess and what roles might help you in realizing your goal.
Several life coaches and personal branding experts usually advice that one should refrain from joining multiple groups; instead keep the list limited to a handful. However, one should prefer groups where he can be a leader. Remember, it is better to rule in hell than to serve in heaven.
Not just starters but even the senior level managers too are adhering to the principle of personal branding and reaping its benefits.