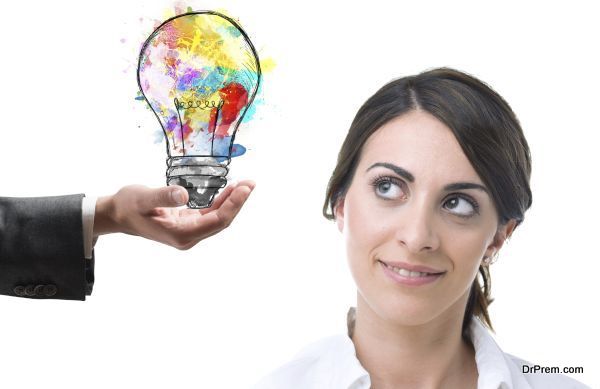 With 1.28 billion monthly active users, Facebook is the most preferred of all social media platforms. Like most businesses and individuals, you too can harness Facebook's extensive reach and easy to use interface for firmly establishing your personal brand. If you still foster apprehensions regarding Facebook's ability to provide impetus to your branding endeavors, just post appropriate content at appropriate time and you will witness a huge influx of new customers or new friends. Here we are discussing the essential of Facebook marketing, so get along and learn how to get the better of the social media platform.
Add visual appeal
A picture speaks more than thousand words, they say; and the adage neatly applies to Facebook marketing. For instance, you oftentimes send friend request to people solely because of compelling pictures displayed on their Facebook page. Whenever you post your content, do not forget to substantiate it with pictures. It just only presents you with an opportunity to showcase your products and services, but also to be at communicative best with your peers.
Many corporate giants are using Facebook to interact with their clients using pictures and encouraging them to post their own pictures using the companies' product or service. You too can do the same.
Know the best time to post
Different people have different opinions regarding the best possible time for posting the content on Facebook. However, a majority of personal branding agree that Friday is the ideal time to post content, as engagement rates are highest. Productivity depreciates when we are nearing the weekend and many prefer to surf Facebook and other social media platforms. Hence, you can capitalize on the time killing tendency by posting your content on Fridays.
Ask questions and create contests
Facebook offers us a viable platform to engage with people from all backgrounds and geographical locations and attract their attention towards your brand. Therefore, you need to go beyond the conventional broadcasting marketing messages to keep your audience engaged.
The idea of running contests on your Facebook page is fast catching up. These contests need not be complicated but should be enticing enough to attract the attention of your followers. Try it out and you will end up with an enhanced influx of participants. Using phrases like "winner-winner chicken dinner," "contest," and "enter" will serve your cause.
When other Facebook users start liking your Facebook page, you can take the liberty to initiate interaction on personal level by asking relevant and interesting questions. Considering the fact that question posts garner much higher number of comments as compared to those devoid of questions, it becomes imperative to incorporate questions in your scheme of things.
Vent your emotions
Establishing emotional connection with your target audience is a smart ploy to increase your Facebook traffic. Emotions are often contagious, so vent your emotions where and when required. Suppose, if some recent happening excites you or enrages you, it is always better to be vocal about your thoughts and feeling about the same on your Facebook page. These opinion-based posts are often shared. However, ensure that your expression is level headed and do not hurt the sentiments of others. It is advisable to motivate your fans to share their opinions and emotions.
Prefer niche to numbers
Facebook marketing is not all about numbers, as niche is equally imperative. Stay away from the rat race where everyone is running to outnumber the competitor. Facebook is a social media platform and not a popularity contest. Having tens of thousands of fans that are not engaging with you makes no sense. It is better to harness demographic and behavioral information collected by Facebook to leverage your brand.
Facebook marketing is a fine blend of art and science. When mixed with genuine human interaction, Facebook marketing can achieve wonders.