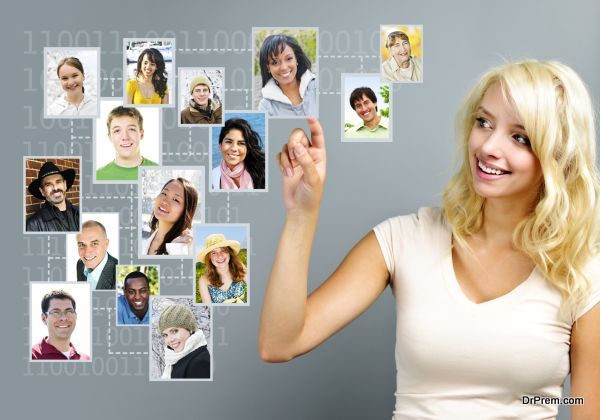 Creating and maintaining a proper social profile is considered very important for a business's brand name and reputation in today's e-world. An active social profile can boost a business's revenues by a great margin in addition to helping it reach a wider target market easily. As such, here are some of the important reasons why one should opt for an effective social media profile.
Improve your rankings
An active social media profile can help increase your website rankings in search engines. Studies indicate that a higher number of social signals would automatically translate to a better position for the website and the business in SERPs like Facebook Likes, Facebook Shares, Facebook Total, Google +1, Tweets and Pinterest, etc., thereby increasing your website's visibility significantly.
Improved Traffic
Social media profiles offer you unique ways to attract more customers to your website and business. Posting high quality content in these profiles would lure potential customers as well as keep your website high on the popularity stakes. Customers who visit and are impressed by your active social media profiles would definitely visit your website, thereby increasing traffic to the same. This would in turn, increase traffic to your business as well.
Studies have in fact, revealed that companies can enjoy over 75% of increased traffic via social media marketing. However, the trick lies in posting relevant content on these sites rather than random tweets, status updates and posts. For while 20% of the website traffic would be generated via self-promotion, more than 80% would be generated via the content you add on these social media profiles.
Increased brand awareness
Having an active social media profile would enable you to increase your business's brand awareness by reaching a wider target audience. It also increases your visibility among potential customers. Having regular updates related to the industry on your social media profiles would also help your business gain that much needed traction to be considered as an authority in the same.
For instance, if you own an art store, you can post pictures about your exhibits on social media platforms like Tumblr and Pinterest, etc. regularly. Users who visit these sites are bound to come across your exhibits. Interested buyers would soon come knocking at your door. Still apprehensive? Then consider this. Studies have revealed that more than 43% B2B companies and 77% of B2C companies claim to have acquired more clients via their social medial profiles on sites like Facebook and Twitter.
Increased Conversion Rates
An active social profile would help increase your conversion rates considerably. People from these social media networks would visit your website, thereby increasing traffic to the same. And there are high chances of these visitors becoming potential customers, thereby contributing to an increase in your business's conversion rates.
Your social media profiles can also be used as attractive marketing tools to boost your business. For instance, you can use your social media profile to offer exciting discounts and offers for early bird customers. With the right combination of offers and a call-to-action strategy, you can surely win over your customers and increase the conversion rates.
Summary
Having a social profile is considered very important for a business these days. If you wondering why, then the reasons mentioned above would be more than enough to make you understand the importance of an active social media profile.