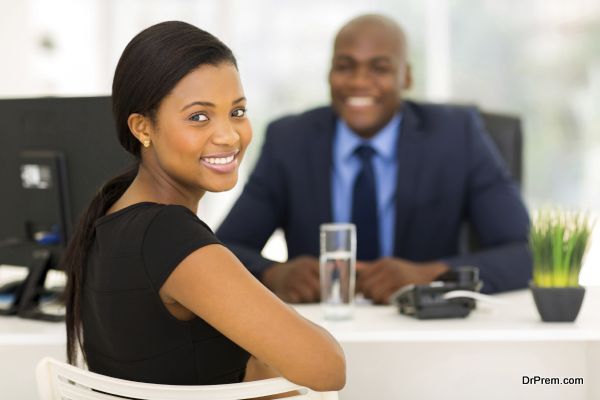 When it is about getting a job, it is critical to display your personal brand in all its authenticity. Going for a job interview is one such occasion when it becomes most important. Since it is the question of your career, you need to be highlighted in a crowd. Therefore, it is also essential that you remain focused and consistent when you convince the interviewer about your fitment for the job in question. Here are some ways to show your unique talents and values that are at the core of your brand in an interview.
Have a projected image
It is necessary that you project a special image of your brand that is strong and distinctive. Since this process begins from your resume, reflect your brand in it as it actually is. Do not fake in this important document, as the interviewer may be smart enough to spot that. If you are not genuine in your resume, rework on it so you can create the right brand for yourself.
Do not forget to include your positioning statement and mention your significant achievements in your resume or cover letter. This is what gives the interviewer a feel of your fitment. Thus, remain clear about your goals through this document. Further, make sure that your branding strategies remain consistent across all platforms. For instance, make sure that you have the same resume uploaded on your LinkedIn profile or other social media. This consistency is what strengthens your personal brand in an interview.
Bring your brand into action during the interview
Make conscious efforts to bring your brand into action while you are being interviewed. Maintain a pleasant body language and try to keep the focus on your skills and talents. This adds value to your brand in front of the interviewer. They would also feel that their time spent on interviewing you was worthy of it.
Maintain an effective personal style so it can sell your brand right away. For example, even an occasional smile can show you as a friendly and pleasant personality. Additionally, do not forget to wear the right clothes that can display your seriousness for the interview. While you should avoid wearing casuals, it is also important that your dress match your brand reflection.
Carry your branding toolkit
Be prepared for the questions your interviewer is likely to ask you. If you have done some research about the company, then it can be a great tool in your branding kit. You can actually ask two-way questions if your interviewer gives you an opportunity to discuss.
During this two-way discussion, you can explain something about your brand and personality. In addition to your research, you should also be ready with all your required documents. You should not forget to carry your resume, cover letter, and any reference documents. If you have a portfolio of work, then you can also carry that in your toolkit.
Focus on the presentation
You should not only present yourself in a groomed manner, but should also maintain the right body language and posture while dealing with the interviewer. Make sure to give them the command and keep your role to the presenter of your brand and offerings.
However, you should not be scared of asking questions, if you have any. It only presents you as a thoughtful individual who is genuinely interested in the job. During the question session, make sure to present your brand through appealing stories. You may use personal stories to display your abilities and your unique brand persona. Remember that you need to differentiate your personal brand from others.
When you go for a job interviewer, display your personal brand to impress the interviewer. Create a genuine brand image and find opportunities to highlight your talent and uniqueness.