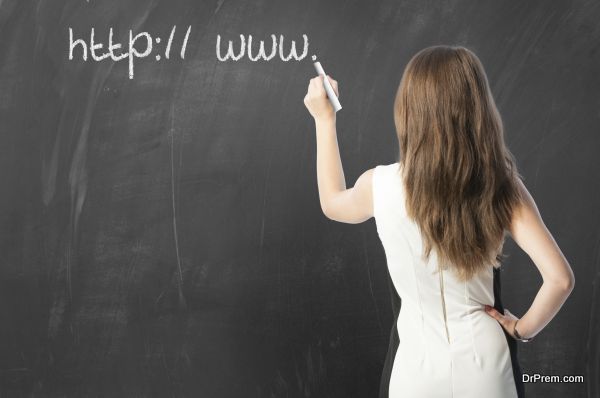 The main tasks of a personal website are to promote your personal brand in the digital world and help you in building a niche for yourself. Personal websites are in demand due to their capacity of generating interest among the visitors and imparting correct information. Personal websites tell your peers about your dreams, aims, professional credentials and aspirations. It showcases you in style and is effective in getting you noticed by employers.
Some people argue that sites like LinkedIn, Pinterest, and Google Plus are sufficient in letting employers and contemporaries know about personal achievements and career milestones. The truth is that personal websites are far more stylish and makes it easier to contact you. Your personal website is a manifestation of your personality to the audience. In the following you will find several reasons for having a well designed personal website.
All in the same place:
Personal website makes it possible to organize all your old and recent information in the same place. Our life is scattered among the numerous social networking sites like LinkedIn, Facebook, Twitter, Pinterest and Google Plus. The personal websites integrates short-cuts to your social media profiles. To and fro traffic from social media sites to your personal website makes you more visible in the virtual world and contacting you becomes simpler.
Share your opinions in style:
You may feel that a personal website is unnecessary as the jobs you do and your personal interests are not going to draw many people to the site. The truth is having a personal website can create new job opportunities and expand your personal sphere. Whatever are your interests or the area of expertise, showcasing it online can help you catch the attention of people who are in need of your experience or skills. If you are a socially aware person devoted to some social cause then your personal website will let you spread awareness among the public and ask aid on behalf of the underprivileged or victimized individuals.
Not as expensive as you think
Unfortunately, many still have little idea regarding the cost of launching a website. The two main expenses are buying the domain name and getting a good web host. It will cost you only a few bucks to cover these costs and if you want the expertise of a web designer to make your website look unique, then you might have to spend a bit more. If you choose platforms like Wix, WordPress and Squarepace then the total cost can be substantially lower. Squarepace offers smart web designing and hosting services in exchange of $12 per month.
Good for creatives
Self-employed professionals like makeup artists, wedding photographers, and handicraft experts can showcase their work and talent through a website. By linking it with your Facebook, Twitter and Instagram accounts you will be connected with thousands of potential clients. It is not easy for getting your work published but budding poets and authors can let the world know about their talent through a personal website.
Easier to get picked for jobs
The competition has increased in the professional field in the last decade. With the advent of technology, employees are promoting themselves through social networking sites and employers are looking for suitable candidates in the social media sites. To stay ahead of the competition providing employers with a link to a well organized personal website can prove to be web and not print media. For such job opportunities posted by reputed multi-national companies and startups you will have to make your presence felt online. Your personal website is like a resume for the employers in search of talented professionals.
Demonstrate your passions with élan
The modern consumers like to get assistance from passionate service providers and the employers too judge candidates on the basis of their passion about the job. Your personal website is the most effective medium to show the world what you can do and how you do it.
Discuss your passions on the personal blog related with your website. Highlight your skills and share your stories. Present yourself as a brand and not just a person. Demonstrating your passions will definitely get you recognized. At the present era your personal website makes you more credible than a paper made visiting card.
Different people use their personal websites for different purposes. Some use it to get the attention of employers and others use to connect with people who have similar hobbies. A personal website is the embodiment of your public persona in the virtual world.
Summary
Personal websites are helpful in more than one way. They help in manifesting your skills and make it easier for clients and employers to contact you.