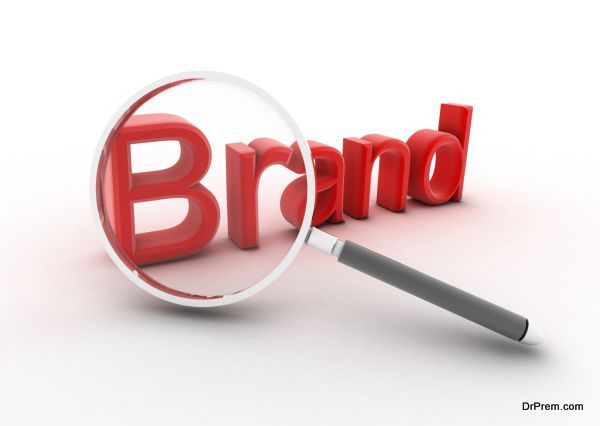 Conventionally, people associated branding only with heavyweights in the corporate sector and their definition of branding was limited to eloquent 'logos' and catchy 'tag lines.' However, as personal branding is evolving, the dynamics are changing for good. In the changed scenario everything, no matter how trifle it may be, counts.
As of now, micro branding is fast emerging as the norm, replacing global branding. Micro branding has paved way for small business establishments to compete with their prolific competitors and create a niche for themselves. Small businesses are dragging business away from the established ones by capturing the niche markets. You too can be a recipient of the multifarious benefits that micro branding offers, provided you understand the significance of micro branding and adhere to its principles.
Know the mindset of your audience
Start by determining whether your clients recognize your brand and find it appealing. You should also ascertain how your brand is distinct from others. Empathizing with diverse audiences is imperative for one simple reason – the success and failure of any brand depends upon how and to what extent it appeals its audience. If your micro brand fails to appeal them, you can consider reinventing it and making it more customers friendly. Just by knowing their mind-set, their aspirations, their taste and their lifestyle, half of the battle is won. It is easier for the small businesses to reinvent or refurbish their brand as compared to the big companies.
Micro Branding creates a tangible asset for your business – your brand
Micro Branding has proven credentials in creating and building brand value for your business. It gets you closer to your customers and helps in building enduring relations with them. This will reflect on your business and make it more profitable by transforming every contact into a selling opportunity.
To survive and flourish, you need branding
With increasing competition, it is hard for the consumer to distinguish one brand from the other, as all claims to be the best. To tide over this, you need to comply with the principles of micro branding. To grab their attention and instill a craving for purchase, you have to promote your brand as distinct from the others available that are. Try promoting why you and your business are different from the rest. It will keep you competitive and hungry at all times.

Micro branding garners loyal clientele
One of the major objectives of branding is to garner a dedicated clientele and keep you in business even in times of adversity. The more you strive to spread awareness about your brand, the better are your chances of building brand loyalty. Therefore, your task is cut out. Aspire to create a group of followers, where each member recognizes your brand, trust it and recommend it to others. Remember referrals are great source of engendering awareness and generating revenues eventually.
Build a credible brand to attract customers
As your brand evolves, people will come to trust you. This will not only enhance your confidence but also make you an influential authority in your sphere of influence. Once you emerge as the 'go to' brand, people will be willingly paying a higher price for your services and products. Remember, credibility not only attracts customers but also helps you in retaining them.
Enhance your online presence and reach out to your customers
Your online visibility will determine your success, as it offers you few advantages that you will not like to miss. You can reach out to your existing customers and find how they evaluate your brand. The feedback can be useful in addressing the issues that your brand may have. It also offers an added advantage of attracting potential clients, an essential for growth.