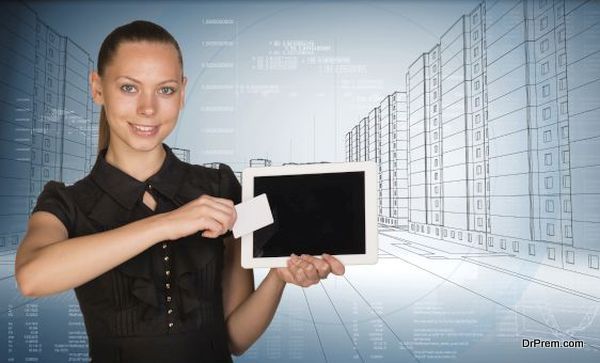 In this information and technology era, online marketing has emerged as an ideal way to extend your professional network and reach out to your desired audience. Let's face it, your every action online builds or mars your online brand. Whether you run a popular blog or just tweet occasionally, you are building an online persona that is often very public.
Control your brand
Majority of successful online communicators realize that their online reputation is mere reflection of the offline one. They always endeavor about building an endearing and enduring online brand, which is an extension of their true self. You too can take inspiration from them and think on the same lines.
Remember, it is never too early or too late to initiate your brand building process. This realization inspires you to present yourself at your best at all times. Consequently, one strives to transform every Web-based interaction into an opportunity to promote his brand and extend his reach.
Don't be good with your content, instead be great
One of the greatest pitfalls in online branding is to fall prey to the temptation of creating a ridiculous avatar in a desire to look different. By doing so, you are risking your brand and its credibility. A blog or a personal website offers the outsiders the chance to know the real you and how you can help them.
The manner in which you manage your content demonstrates your credentials as a fine communicator who can find his way around the abundant web technologies available currently. Therefore, do not be just good with your content; strive to make it great to keep your audience captivated for a long time. Focus on delivering relevant and sharp content minus the fluff.
Make the world your stage
Internet has blurred the geographical boundaries. In the changed scenario, one cannot afford to confine the reach of his brand. If you foster the desire to extend your reach across borders, it is time to optimize your content better and make it accessible internationally. You can start by creating your online profile or resume in prominent foreign languages such as Chinese, Spanish, French and Russians.
Choosing the language of the profile depends upon the audience you wish to cater to. Opting for some professional help makes perfect sense, as it will not only make the task lot simpler but also help in keeping the content sharp and appealing. However, ensure to convey your linguistic limitations with your potential employers. Transparency always helps.
You can utilize personal branding to make valuable contact in foreign shores provided if you meet them on their own turf. Determine which countries offer the most lucrative opportunities related to your industry or network and consider joining up for popular sites belonging to those countries.
Hunt for relevant professional networks and discussion forums where you can contribute. The links thus gained will familiarize you with the work culture of the countries facilitating a convenient transition. Impressing the right people may open doors for your new international career.
Treat negative feedback positively
Almost all of us have to bear criticism at some point of time in our lives. If taken in the right spirit, criticism offers us the opportunity to improve our strategy and emerge stronger. It is human to be sensitive about criticism when pursuing a goal, but hiding away is not an option. Make conscious efforts to know how people are reacting to your brand. Alerts service offered by Google and Yahoo! can help. Wait for your chance to respond and when it arrives, go on the offensive. You have to project yourself as a considerate individual respecting other points of view.
Owing to the inklings that you leave online, recruiters or business acquaintances can have a proper measure of your skills and mindset; thus making it essential for you to manage your brand online.