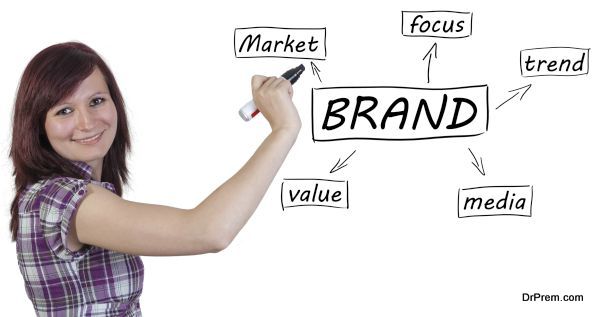 It is not a single activity that can make a brand popular and successful. There are several things to consider if you wish to ensure seamless personal branding. Thus, you also need to act on multiple aspects if you want to make your brand different from every other brand in the market. Doing several things in an organized manner can fetch you the required results. Here are some viewpoints that may help you become a multitasking person and enjoy it.
Learn personal branding basics
You can work on things only when you know what is to be done. Therefore, start by learning the basics of building a strong personal brand. In the modern digital economy, you may start by identifying your specialties and values. You can only tell the world your brand stories when you are aware of your uniqueness that may appeal others. People are attached to such stories that differentiate you from other brands. Thus, work creatively on identifying and building on aspects that make you unique and skilled to serve the needs of customers.
Further, design personal branding strategies and communicate your brand stories to people through varied mediums. You can also make use of technology in this age so things become smoother and simpler while developing your brand. Technology can connect you to all types of audience through a variety of means. In addition, work on aligning your personal and professional lives with the values your brand communicates. Develop your skills and live your values if you want others to show trust in those values. Taking care of such branding basics can surely lead your brand to success.
Wear multiple hats
When there are multiple branding activities to handle, it is also required that you wear multiple hats to oversee everything. While you own your personal brand, you should also be its manager and caretaker to show your love for your brand. Be a visionary if you want to bring credibility to your brand. Thus, you are the one who will need to take important brand building decisions and to implement your decisions through your teams. You will also have to act as a good communicator of your brand values to customers, as well as to your teams. What you communicate is going to be communicated further by your teams and employees.
Have a bigger thought process
When it is about taking your personal brand to great heights, you cannot remain confined to thinking about small branding routines. Once you have given a strong foundation to your brand, work on widening its reputation in newer markets and among wider audiences. Develop long-term marketing strategies while passing on the same set of brand messages at every stage of its development.
Focus on multitasking by being consistent in your actions, values and thoughts. It is only when you remain consistent that customers would find your brand reliable and trustworthy. Perform some market research so you can also design unique strategies to make your brand more reliable. All this can only be done when you grow up your thought process and build up on your multitasking skills.
Try out diet branding
Instead of spending endlessly on your marketing and promotional campaigns, invest in your dedication toward your brand. If you are motivated and determined to make your brand successful, then you will be able to find such opportunities that could bring you success without costing a huge sum of money. For instance, making use of a public forum, conference or industry event can give your brand such a wide exposure that cannot even be attained through an expensive advertising campaign. Thus, diet branding can be more effective for you if you are oriented toward multitasking.

A great and effective way to build your personal brand is through multitasking. Be a brand owner, manager, decision maker and communicator if you want to handle brand building on your own. Adopt a higher thought process so you could do your best in minimal resources.