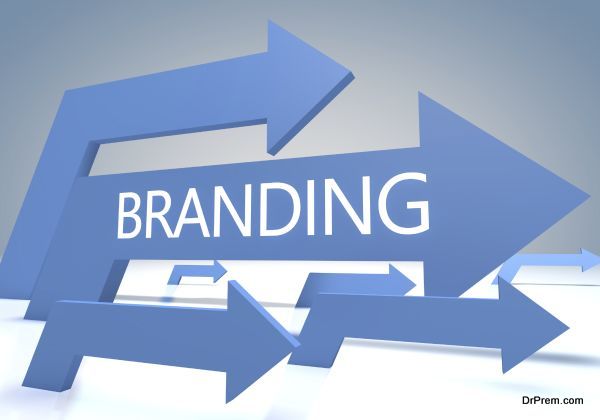 Making your personal branding heaven for you is only possible when you aim at achieving your best and building a successful brand. It requires you to leave a positive impact of your personality on your brand so your consumers may feel that impact. Thus, it is important that you start nurturing your brand as soon as you lay its foundation. You should be faultless when you present yourself in front of your audience at any platform. This is how they will be able to connect to your brand and add to its success.
Ensure optimized branding elements
To have a well-defined personal brand, you also need to have the best of branding elements. While you may possess an appealing brand name, tagline, logo, jingle or business card, it is not sufficient to take your brand to heights of achievement. There are certain other key elements that are critical to focus on. These personal branding elements include the positioning of your brand, your branding story, your characteristics, and your promises to customers.
You should identify the right purpose of creating your brand and should provide it authentic values that originate from your own personality. Build your brand's credibility among people by telling them your brand story and showing them your actual capabilities and qualities. When you design and develop the physical artifacts, such as your logo or brand imagery, then make sure that all these associations reflect your values and promises. The traits of your brand should support your statement for brand positioning. Additionally, your brand promises should be clearly defined and met every time you deliver services to clients.
Avoid being anxious over a non-killer brand
Do you think a so-called killer brand is what brings you a personal branding heaven? No, it is not true. Stop stressing over not being able to create such a killer brand. The only thing required to make your brand successful is your determination to make the best of branding elements. To do this, you simply need to remain consistent in your actions and communication. Keep repeating all the positive execution steps you take along with your branding team. Avoid faltering even once, as that can influence brand awareness.
Be positive about brand receptivity
Along with consistent brand execution, you should also feel positive about the way people have been responding to your brand. Brand receptivity is the result of enforcing the brand elements, and if you enforce them well, then you may expect a positive reaction that meets your expectations. In case your personal brand receptivity is not per your expectations, then there is definitely a change needed in the way branding elements are being treated. Check where and how you have faltered on one or more elements and improve the necessary areas. Be clear and concise while communicating your brand messages to the audience. Plan to rebrand if it can change the way people perceive your brand.
Rely on no shortcuts, just your grit
Do not feel that brand owners are lucky to gain success and you are not. If you also want to make a successful brand, then there is no fate or shortcut to apply. Remember that it is simply your grit that can help you reach your goals. Hard work and determination have no replacements. Thus, be dedicated toward your personal brand and take command to create an appealing brand. Your audience will surely receive it positively if you delight them with effective value and great service. Identify the needs of your customers so you can work on the right branding elements to meet those needs.
A personal brand only becomes a heaven when you set all branding elements right. Remain positive about its receptivity and lead with grit to make your brand the way you want.